2025
2024
2023
2022
2021
2020
Our Capabilities
Corporate Reputation & Strategy
Media Relation
Marketing Communication
Brand Marketing
Digital Marketing
Event Management
PRS International Journey

PR Solution Inception (2007)

Launched India's Ist Press Conference Portal (2012)

Expansion to Malaysia Press Conference Portal Malaysia (2013)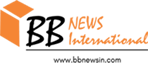 PR Solution launched BB News International (2015)
PR Solution launched WIN International Music (2019)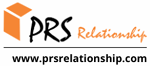 PR Solution launched PRS Relationship (2020)
OUR KNOWLEDGE PARTNER

Testimonials
This event was extremely important due to the seniority of clients and business being conducted. All details had to be perfect to create the desired atmosphere and they were thanks to the assistance of PRS International. The team were by my side the entire time from the planning stages until the final execution.
Subhash Mistry, ( General Manager ) RICPL
The PRS International team were extremely professional and thorough from start to finish and was a delight to work with. Nothing was ever a problem, no matter what we asked for. We will certainly look forward to working with you again and will definitely recommend you for future business.
Pradeep Karambelkar, ( MD ) Vision Advisory Services Pvt Ltd
The PRS International team were absolutely wonderful throughout and always managed to make feel like I was their only client even though I know that's not the case! I felt that they always had our GVK EMRI best interests at heart and were unfailingly supportive and helpful.
Rajesh Waghmare, ( COO ) GVK EMRI